Marine Layer Wines
The thick layer of fog rolling along Sonoma County's rugged coast is a dramatic feature of the region. Besides enhancing scenic vistas, this fog also brings much-needed moisture to an arid landscape. Marine Layer Wines pays homage to this weather phenomenon with its name, as many of their grapes are sourced from the coast.

Though this winery is one of the youngest in the region, it shows great promise. The winemakers are eager to collaborate closely with local vineyards, some of which date back to 1912, that share their ethos. By selecting small farms — often an acre in size in wooded areas — both the vineyard and winery are devoted to producing small batches of distinct and complex wines influenced by the coastal location. Their dedication pays off. The winery's pinot noir is highly rated by Wine Enthusiast and lauded for being "robust in tannin, oak, and power."

Marine Layer's tasting room just opened this summer and is committed to a modern experience. High ceilings and large skylights allow for a relaxing atmosphere where guests feel welcome.  Intimate in size and scale, this is not a tasting room where you'll have to wait to be noticed by the host for a pour. The winery has plans to expand the space, completing it with a roaring fireplace and an oversized couch. 
Kistler Vineyards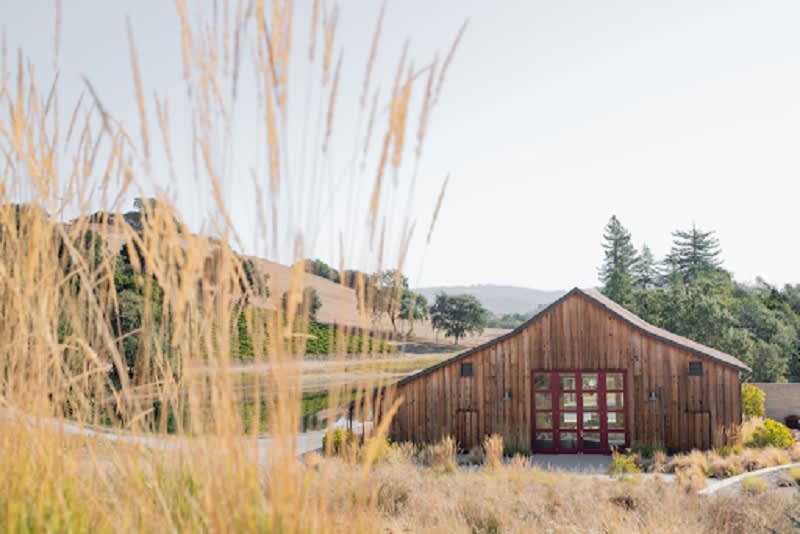 Credit: Kistler Vineyards
You know a winery's chardonnay is excellent when they have no less than eleven separate vineyards dedicated to producing distinct versions of the wine. Having founded Kistler in 1978, winemakers Steve Kistler and Mark Bizler believed chardonnay could be grown and bottled in California — a revolutionary idea 40 years ago. The winery has since been perfecting their process, producing some of the best in the state.

Despite their impressive reputation, Kistler never rests on its laurels and remains committed to attention to detail. They pick their grapes in the dark of night, as that's when they're the freshest, with their flavors fully intact. The press juice is mixed with native yeast and then fermented in subterranean barrels for nine months with 24-hour supervision. This intricate process is designed to emphasize the distinct characters of each vineyard site, producing a remarkable range of chardonnays.

Kistler is a favorite among wine critics. Erik Brooks from Wine Advocate assigned their 2018 Chardonnay a 98+ rating, describing it as "finishing unbelievably long — the flavors just go on and on." Wine Spectator was equally impressed, rating this wine #6 in the top 10 of 2020.  Customers can have the unique opportunity to enjoy these impressive wines on the vineyard itself: a 60-acre site in the Russian River Valley. Sampling these incredible wines against the backdrop of rolling hills and an open sky is an opportunity not to be missed.
Lioco Vineyard 
Fresh. Nuanced. Light. The gentle elegance of the wines bottled at Kevin O'Connor and Matt Licklider's winery stand out among the region's bolder flavors. Life in Sonoma Valley is bright, airy, and relaxed, and the light-bodied tastes of Lioco's chardonnays and pinot noirs complement it perfectly. 

Lioco's passion for excellence is illustrated in every step of its short history. It was established in 2005 when founders O'Connor and Licklider still worked at Spago in Beverly Hills. The winemakers took care to cultivate older vines from coastal, family-owned vineyards. These tougher conditions of the coast and the dedication of the farmers produced distinctly flavorful grapes, which were then fermented for 18 days with the skins and stems before being aged for nine months in oak barrels. The result was a bright and refreshing wine that quickly impressed the discerning In the Pursuit of Balance organization.

With a penchant for quality over quantity, Lioco keeps their list of wines contained. Whites from Sonoma County and reds from the Santa Cruz Mountains consistently rate highly and are best enjoyed from the Vineyard's very own tasting room located just off Healdsburg Square.  The room is outfitted with elegantly simple modern furniture and décor featured in Travel & Leisure Magazine and other publications, and Licklider himself is frequently present to pour. Seating is limited to keep the space airy, so reservations are encouraged.

Lioco also offers its stunning location as an event space. With the beautiful design, excellent full-service hospitality, and curated wines and LPs for the vintage turntable, renting the tasting room will elevate any occasion. Lioco is a vineyard that knows its brand, from the delicious simplicity of their wines to the elegantly minimal décor of their tasting room. It remains a highlight of the Healdsburg area.
Ramey Wine Cellars
Ramey Wine Cellars' location is perfectly chosen to exploit the best natural features Sonoma County has to offer for winemaking. Cool air from the Pacific, rolling hills with bright sunshine, and heavy clay soil limits all work together to create robust flavors. David Ramey, the winery founder, is highly respected in the wine community for his expertise and fantastic track record, which is usurped only by the excellent wine he produces.

Wine Enthusiast regularly awards Ramey's chardonnays with 100 ratings. Decanter declared the same wine to be one of the best chardonnays in the world outside Burgundy, citing its intense flavor and incredible vibrancy. As California has steadily grown as an influential wine country, Ramey has been a key player in its evolution.

A visit for a tasting at Ramey Wine Cellars is fascinating for wine enthusiasts. Ramey previously created benchmark wines for other vineyards, including Matanzas Creek and Chalk Hill, and he is eager to share what he's learned over the decades. Creating renowned chardonnays is a craft, and there's no better way to learn about the process than from the man himself while you sample the wine. 
Auteur Wines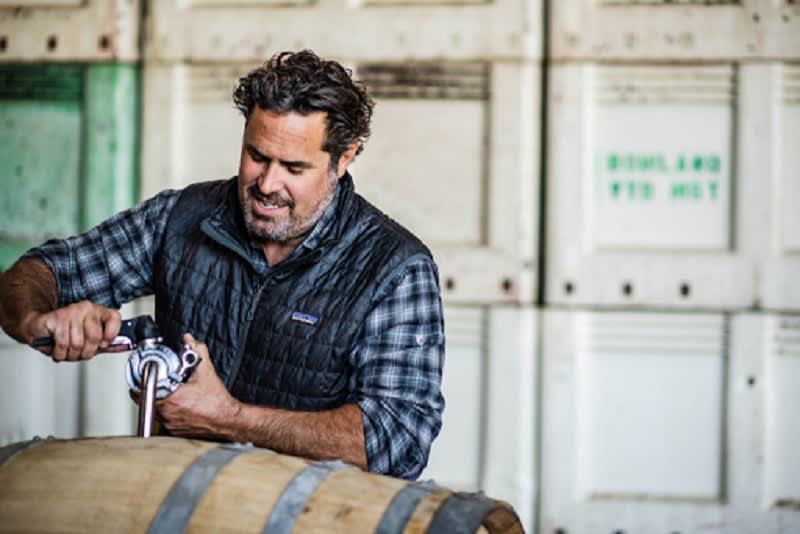 Credit: Auteur Wines
Auteur Wines prides themselves on their bold approach to winemaking. Informed by the founding family's courageous past, their devotion to producing excellent wine is highly personal.  Kenneth Juhasz was inspired to open Auteur wines by his father — a man who escaped the Hungarian revolution as a refugee. Moved by his father's resilience, Juhasz committed himself to becoming an expert in winemaking.

The wines live up to his lofty ambitions. Wine Spectator decreed Auteur's 2018 pinot noir one of the year's best, awarding it a score of 94 and citing its "rich, creamy texture" and "concentrated plum tart" flavors as a selling point. Auteur is also known for its excellent 2018 rosé, a crisp flavor with notes of lemon and grapefruit that was awarded a 95 by Wine Enthusiast.

In downtown Sonoma, Auteur offers tastings in a lovely bungalow — a 1915 original from Sears and Roebuck Catalog. Auteur takes care to provide a boutique, intimate experience.  Pourers give guests privacy so they can discuss the wines and contemplate making a purchase. The tasting room is also an excellent place to commence an evening, as there are many excellent restaurants within walking distance.
Silver Oak Winery 
Silver Oak Winery offers one of the most gorgeous tasting experiences in Sonoma County. As they take in sweeping views of the sumptuous Alexander Valley, guests enjoy sampling luscious red wines in the stunning modern-style barn. Everything in this winery is carefully crafted to celebrate the best the Eureka State has to offer.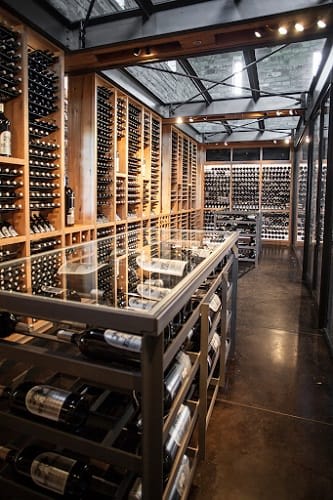 From its inception in 1972, Silver Oak has focused exclusively on producing high-quality cabernet sauvignons. Their wines were quickly recognized for their complexity and flavor and became highly sought-after by restaurants around the country. Aged in handcrafted wood barrels, these cabernets are known for their powerful aroma immediately after uncorking. In the glass, the wines feature wild strawberry and plum notes with hints of thyme and sage. These wines pair exceptionally well with hearty meals of steak, lamb, and cheese, as they are produced with that in mind.

Silver Oak also has an inspiring dedication to sustainability. They were the world's first production winery to be awarded a Platinum Certification from the U.S. Green Building Council for their efforts, setting them apart from other wineries in the region. Silver Oak's commitment to excellence and attention to detail is the standard and is featured nowhere more prominently than in their wines.

(Image Credit: Silver Oak Winery)


Are you looking for more information on Sonoma Valley wineries or Healdsburg, CA real estate? Feel free to contact Marquis Farwell Homes for all your Healdsburg real estate needs. Our team would love to show you some Sonoma Valley real estate and Healdsburg homes for sale.