When it's time for a seasonal home update, you'll want to make sure you're creating a space that doesn't feel dated. Here are 12 design trends to watch for this spring to keep your space from feeling stale or sterile.
1. Exuberant Colors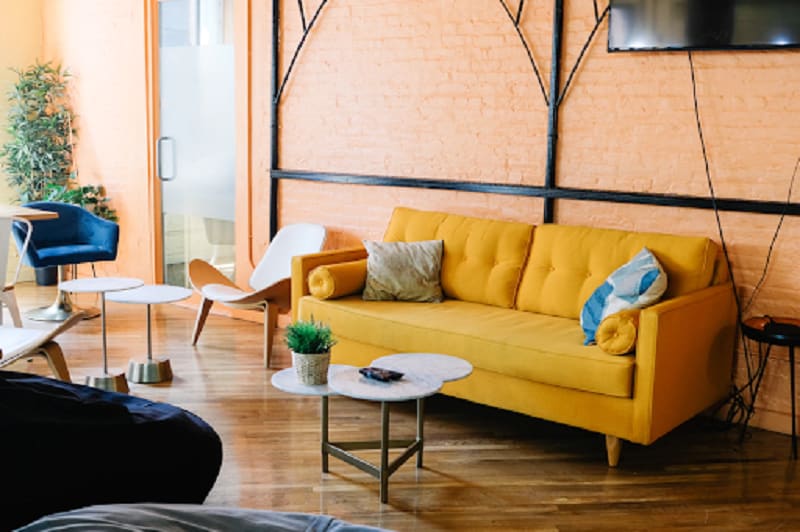 Expressing joy and uplifting positivity and enthusiasm for life through interior design is going to be big this spring. As the seasons begin to shift and flowers begin to bloom, this is an optimistic time; expect to see a surplus of bright, bold colors being used throughout design this spring. A movement away from stoic neutrals is even reflected in Pantone's Color of the Year. For 2021, Pantone chose two shades rather than only one—Pantone 17-5104 Ultimate Gray and Pantone 13-0647 Illuminating. Illuminating's bright yellow is grounded with Ultimate Gray's cool tones, reminding us that balance is key for incorporating lively hues in the home.
2. Rough Lines
If you're tired of crisp, clean lines, you aren't the only one. This spring, don't be surprised to see an influx of pieces with long, undulating lines, frayed edges, and rough hewn woodwork. Design trends seem to be pushing away from harsh contemporary lines and moving toward a more organic approach. Consider a hand-hewn mantel or a live edge countertop to bring a dose of nature's imperfections into the home this season. This look offers a more organic visual aesthetic, which is going to be vital in 2021 after spending many long hours cooped up inside in 2020.
3. Terrazzo Everything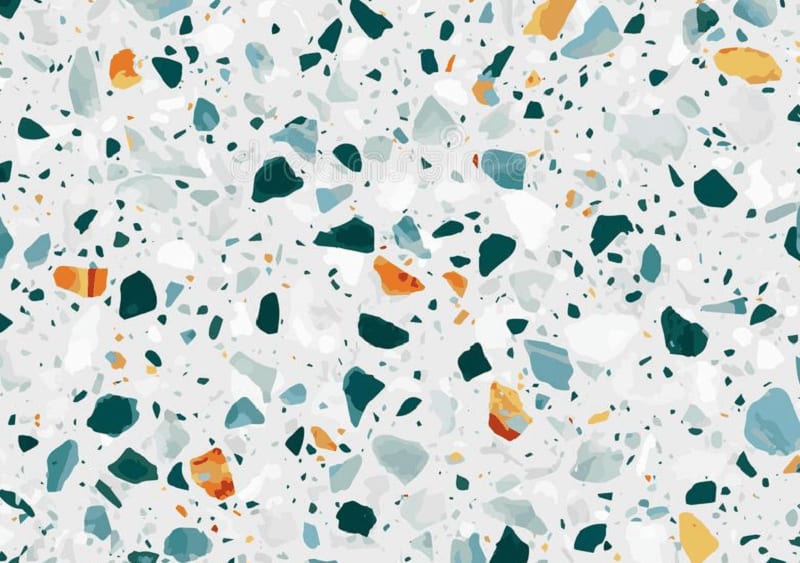 Credit: TileBar


You might think of terrazzo as a retro flooring option, but terrazzo is coming back in a big way—many of which are surprising. Of course, you can stick to the tried-and-true terrazzo flooring, but why stop there? Consider a terrazzo counter for your washroom basin, terrazzo-inspired home decor such as candles or bowls, or a terrazzo backsplash for your kitchen. Why has this outdated pattern made such a resurgence? Terrazzo, made from a composite of marble chips, reuses pieces of marble that would otherwise be forgotten. It is a great option for the sustainably-minded. Plus, its sporadic, one-of-a-kind pattern feels exuberant and unique, offering a touch of imperfection that makes a space feel lived-in rather than sterile. Whether you go outside the box or stick to its traditional flooring roots, you can't go wrong with a touch of terrazzo this spring.
4. Colorful Kitchens
We've all seen the crisp, white kitchens that swept the design world in the 2010s, but as we ease into 2021, those will soon be a thing of the past. Green kitchens are becoming especially popular with a rise in green-painted cabinetry. Mixing blues and yellows, green works well with both cool- and warm-toned spaces, and it's a color that doesn't offset your appetite. Whether you go for a light and bright sage green or a rich emerald, adding green to your kitchen is going to be a hot look like spring. Other surprising kitchen color combinations include deep indigo and pale yellows, gray rather than pure white, and red clay paired with creamy beiges.
5. Back in Black
You might be inclined to shy away from using black in bold swaths throughout your interior, but if you've ever been curious about this enigmatic color, now is your time to try! There are numerous incredible ways to incorporate black into your home, whether you opt for a little or a lot. Painting a home office's walls offers a sleek and sophisticated look free of distractions and perfect for working from home. With children, utilizing black chalkboard paint creates a fun, interactive message board that works great in the kitchen or foyer. Black cabinetry in the kitchen also makes a statement without being overbearing. This chic, timeless color can be used as sparingly as a bathroom backsplash or widely utilized in hardware and accents throughout the home.
6. Floor to Ceiling Bookshelves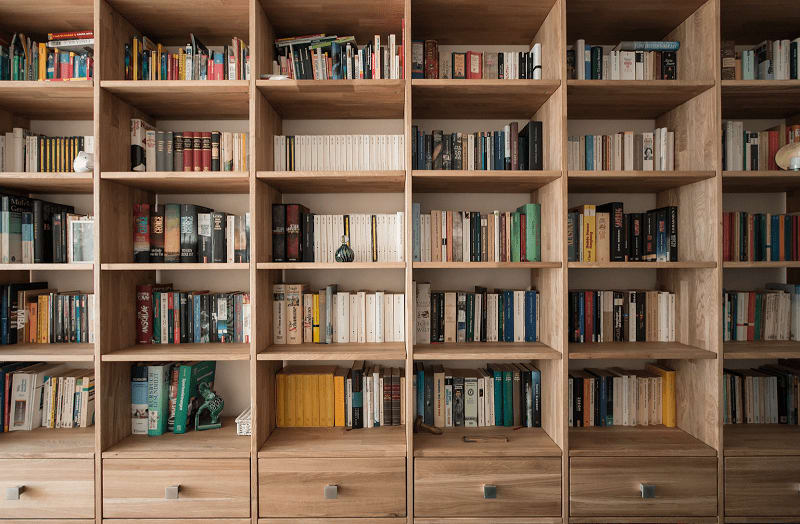 Utilizing books as decor is not a novel idea, but this spring, expect to see a resurgence of sweeping bookcases in home offices and living rooms. Take advantage of your built-in shelving or add your own, and then fill your shelves with personal favorite novels or antique texts to craft your personal library. Bookshelves add texture and visual interest. They help rooms feel lived-in, and you can use them as sparingly or as excessively as suits your style.
7. Organic Neutrals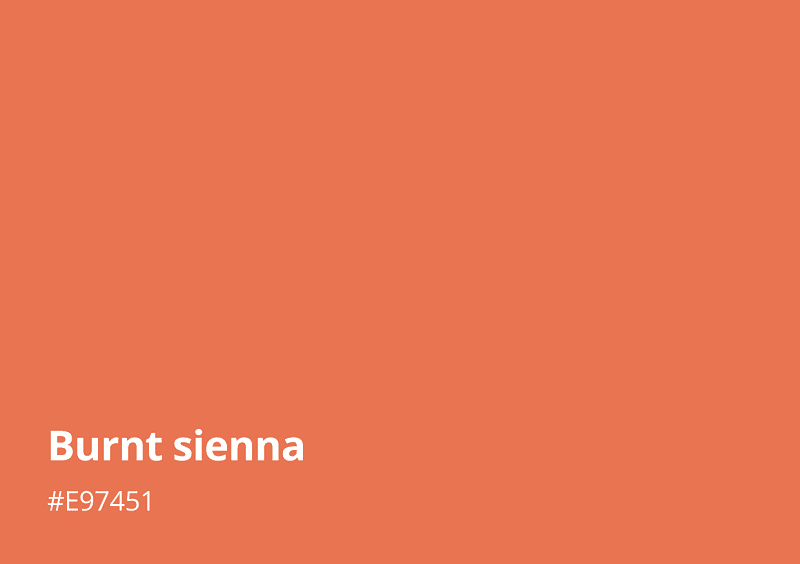 Credit: Canva


After spending much of 2020 stuck inside, it's no surprise that in 2021, we're looking for ways to bring a touch of the natural world indoors. One of the most effective ways to do this is through the use of color. The colors in our homes have a strong ability to shift our moods and impact our lifestyles, so choosing the right color for each room is important. This spring, try sticking to natural, earth-inspired tones that root you. However, natural hues don't have to be boring. Skip the muddy browns and draw outside the lines. Mustard seed yellow is a vibrant way to incorporate golden hues, while burnt sienna offers a more subtle warmth. Calming ocean blues, from seafoam to the darks of the ocean depths, can provide calming sensations that help evoke tranquility. Even gem tones such as sapphire, lapis lazuli, and ruby red can instill a sense of natural opulence in any room.
8. Marvelous Maximalism
Designs often follow a give-and-take pattern, and we see that exemplified in the reaction to the minimalism of the 2010s. While we used to crave contemporary lines, maximalism offers a baroque approach to style that celebrates excess. This trend grants you the opportunity to fill your home with pieces you love—no matter what you love! Blend colors, patterns, textures, and shapes to create a style all your own. If you're having trouble conceptualizing a cohesive take on maximalism, consider using the 60-30-10 rule of thumb, where 60% of your room decor is dedicated to a neutral tone, 30% for a secondary hue, and 10% for a splash of color with an intriguing accent.
9. Cottage Kitsch
There has been an obvious societal shift toward the simplistic, which is reflected in how we dress our homes. Quaint rustic appearances are becoming more sought after—blending the lived-in farmhouse look with the warmth of cottage-style living. Mix soft patterns, like gingham or paisley, with modern fixtures for a countryside look that is as chic as it is comforting.
10. No More Subway Tile
Kitchens in the 2010s loved the clean, crisp look of all-white subway tile. The farmhouse trend boosted it to popularity, but after years at the top, it's time to say goodbye. Instead of subway tile, there are a myriad of alternatives that will add more color, texture, and depth to your kitchen while helping it feel warm and inviting. Mentioned before, terrazzo is an excellent option for a splash of color in your kitchen, but there are plenty of more traditional options as well. A painted ceramic tile can tie into any accent color you hope to draw upon in your space, terracotta tiles provide a Mediterranean flair, and hexagonal tiles are subtly natural in design with their honeycomb shape. All options add a touch of interest.
11. Mix It Up
Leave your matching furniture sets in 2020, and go on the hunt for eclectic, individual pieces this spring. Instead of purchasing the entire showroom from a single vendor, mixing-and-matching your favorite pieces of furniture will give your space more variety and help you curate out a house that feels like home. Whether you search vintage stores or commission custom furnishings, keeping a consistent color scheme will help your space feel cohesive despite the eccentric pieces.
12. 1970s Resurgence
You may have noticed a retro theme weaving in and out of these trends. That's because the 1970s are having their renaissance right before our eyes. While this movement has been happening in the fashion world for years now, it's time for home decor to reflect this shift toward the nostalgic. Don't be surprised to see rattan furniture cropping up, and consider adding fringe to your window treatments or ottomans for a funky, boho flair reminiscent of the good old days.

Striking a balance between trendy and timeless can be tricky, but cultivating a home style that you love is worth the effort. If you're interested in learning more about Sebastopol real estate or Healdsburg homes for sale, contact us today for more information.