Ready to live the good life and relocate to California's Wine Country? If you're looking for Healdsburg homes for sale or searching for Wine Country homes in Sebastopol, there are a few things you need to know before you make the move. While both Sonoma and Napa are beautiful places to live and have world-class wineries to tour, there are some aspects of life you should be aware of before making the move. Of course, the pluses far outweigh the minuses when it comes to moving to Wine Country, but knowledge is always power. Here are five things you need to know about moving to California's Wine Country.
Sonoma and Napa Are Not Interchangeable
Sonoma and Napa Valley are known collectively as California's Wine Country, but they are two distinct areas with their own personalities and features. Napa Valley incorporates both the country and the city within the county and contains more than 400 wineries. Napa Valley is the destination for more than 4.5 million visitors a year and covers almost 800 square miles. Most of the wineries in Napa are located in a 35-mile cluster between Calistoga and the city of Napa.

Sonoma County is separated from Napa by a mountain range, but the two areas are a mere 12 miles apart. Sonoma encompasses more than 1,600 square miles, making it twice as large as Napa. Though it has about the same number of wineries, Sonoma feels much less crowded due to the sprawl, and it's even possible to find some undiscovered areas of this beautiful county. While Napa is the home to most well-known and upscale wineries, Sonoma is more focused on smaller, boutique-style operations and hidden gems.
It's a Wine Lover's Paradise
It should come as no surprise that both Napa and Sonoma are known for their wineries and feature some of the best-known wines and vintners in the world. Since the 1970s, this part of the world has been the spot to visit for those who want to taste, tour, and learn more about wine in the United States. If you're looking at Healdsburg homes for sale, keep in mind that this city of just over 10,000 people is the heart of Sonoma Wine Country. Though Sonoma feels less crowded than Napa, the area still has an influx of visitors—especially during the harvest season that occurs from August through October. Know that you'll be sharing your love for wine and gorgeous scenery with other likeminded people!
But There's More to Sonoma Than Wine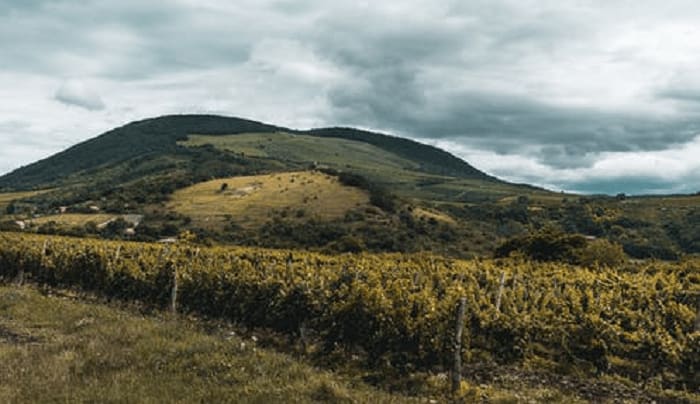 If you decide to search for Wine Country homes in Sebastopol and make the wine country your home, you'll want more activities to enjoy than just tasting wine year-round. Fortunately, there's much more to do in both Napa and Sonoma than just visit wineries. The area is home to some fantastic breweries such as Bear Republic Brewing and Sonoma Springs Brewing Co. Popular distilleries near Healdsburg include Alley 6 Craft Distillery and Young & Yonder Spirits.

Is amazing food more your speed? You can visit Michelin-starred restaurants in Wine Country, including French Laundry, Singlethread and Madrona Manor. There are also two retro theaters in Napa: Uptown Theater and Napa Valley Opera House, and plenty of venues for live theater in Sonoma, including the Cloverdale Performing Arts Center and the 6th Street Playhouse.

With all the stellar eating and drinking options, wine country residents need some way to work off the excess calories. Thankfully, there's Bothe-Napa Valley State Park with more than 2,000 acres of forests and rivers, and Sonoma features thousands of miles of hiking trails through picturesque areas like Jack London State Park and Sugarloaf Ridge State Park. After a day of hiking, you can ease your aches by soaking in the mineral water at Golden Haven Hot Springs in Calistoga.
This is Not Southern California
If you're relocating from Southern California, you need to understand the difference in climates before you search for Healdsburg homes for sale. While Los Angeles is full of sunshine and little rain, Sonoma has Northern California's climate, which includes cooler temps and more precipitation. This is good for the grapes and those who are looking for a change in the seasons. Plus, you'll benefit from some of the most breathtaking views in the world with far less traffic and crime than Southern California, and, of course, a different winery to visit every day of the week.
The Cost of Living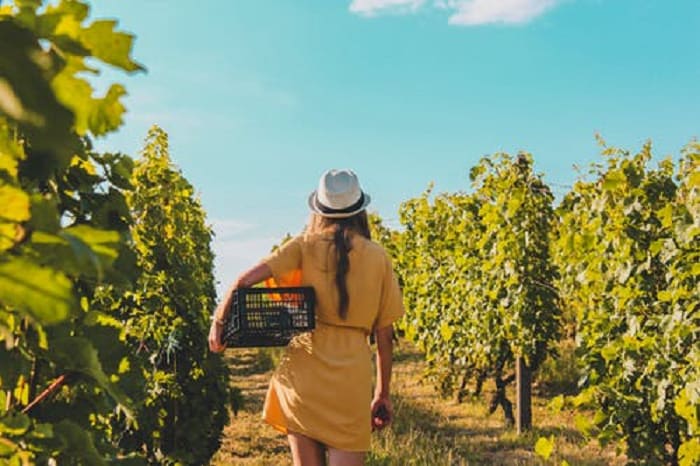 California is known for being one of the states with the highest cost of living. While it's true that Sonoma and Napa are among the pricier places to live in the state, Sonoma is actually one of the lesser expensive counties in the Bay Area. Median home values are $771,852, though you may be able to find some more affordable options when looking at Wine Country homes in Sebastopol and other smaller towns. You'll may pay more for groceries, transportation, and entertainment than the average cost throughout the nation, but the small town feeling you get from living here will more than make up for it. Overall, Wine Country's cost of living index is 162.1, with anything over 100 being more expensive than the national average. Of course, there are plenty of ways to stretch your dollar in Napa and Sonoma, though many who decide to relocate to the wine country do so because they have achieved a comfortable lifestyle and are willing to pay a little extra to live in this beautiful part of the world.

If you've learned all there is to know about California's Wine Country and believe it is the right place for you to relocate, work with a real estate agent like those at Marquis Farwell Homes to find the home of your dreams. As experienced agents, they will help you choose the right neighborhood and ensure your buying and moving process is as stress-free as possible.